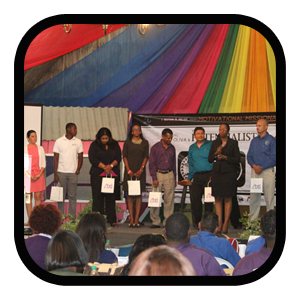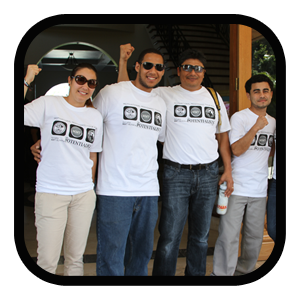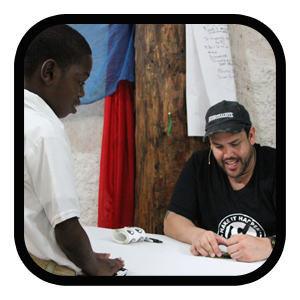 Corporate Social Responsibility
Corporate Social Responsibility is the continuing commitment by business to contribute to economic development while improving the quality of life of the workforce and their families as well as of the community and society at large.1
There are numerous benefits to corporations who practice Corporate Social Responsibility (CSR), including:
• A Better Public Image: In today's world, consumers decide where to spend their money based on several different issues, including what how much positive impact a company has within its community. According to a study by Cone Communications, 9 out of 10 consumers would refrain from doing business with a corporation if there existed no corporate social responsibility plan.
• Better and More Media Coverage: The amount of positive media coverage your organization gets directly affects your bottom line. Practicing CSR almost guarantees more positive coverage.
• Fosters A Positive Workplace: Giving back to your community feels good. Employees like being a part of an organization that does just that. And happier employees mean more dedication, positive output, and overall success.

1World Business Council for Sustainable Development (WBCSD), Corporate Social Responsibility: Meeting changing expectations, p. 3
Our Commitment to You
At MMT, we do not believe that simply giving back to our world's youth should be the sole reward for your support. We are committed to ensuring that each of our sponsors gets more out of their sponsorship than what they put in through media coverage, press releases, giveaways, video highlights and much more. When you become an MMT sponsor, we make sure that every MMT participant knows your company's name.
Media Opportunities
MMT's press liaison ensures that all media outlets for a specific country or tour are tapped to their full potential. This includes local newspapers, television channels, and radio stations.
Sample Tour Media List
Love FM
7 News Belize
San Pedro Sun
PGTV
The Guardian
News 5
Breaking Belize News
Plus TV
Best of Cayo
San Ignacio Resort & Hotel
Open Your Eyes Morning Show
Past Sponsors
BOWAworld
Chamberlain Consulting
Restore Belize
Belize Telemedia Limited
Radisson
Belize Tourism Board
Crystal
Belize Diesel & Equipment Company LTD.
The Angelus Press Limited
Belizean to da Bone
San Ignacio Resort Hotel
Delta Airlines
NICH
CBC
Dolphin Productions
Mahogany Hall Boutique Resort
Scotiabank
Belize City Council
Educational Opportunities in Belize
Old Belize
Chabil Mar
Celebrity Restaurant & Bar
Belize Chamber of Commerce & Industry
Island Magic Beach Resort
Join The Movement
MMT offers various national, international, corporate, and custom opportunities for your organization to give back to our world's youth and provide them with the knowledge to achieve their goals and improve our future.
U.S. Media Sponsorships
These public service announcements (PSA) will be placed on various social media outlets, local TV station requests and cable channels. We will also be soliciting for local newspapers and radio stations. All PSA's will include sponsor logos or name mention.
| Sponsorships | TV PSA Development |
| --- | --- |
| Commercial for local TV | Will be submitted to national TV stations for PSA spots. |
| Social Media Video Ad Campaign | We will prepare social media ads, :15 videos for Twitter, Facebook, Snapchat & Instagram. |
| Print Ad Campaign | We will prepare 3 print ads targeted for youth to submit to school papers, PSA spots on print media. |
| Radio Ad Campaign | We will prepare 3 spots for radio PSA's. |
| | $17,400 |
U.S. School Sponsoships
MMT is also available to go to schools in areas designated by sponsors or school district administrators. In most cases the MMT Travel Team can visit up to 2 schools per day. The team can stay in any city area for up to 1 week. Each school fee is $5000. The schools belowhave been designated as some of the most at risk locations for human trafficking. However, MMT is available to go to any school and/or location a sponsor wishes within the continental United States. (MMT can travel anywhere else a sponsor wishes, but the sponsorship amount may have to be adjusted.)
Schools Around the U.S.
| Middle School Cities | No. Middle Schools | Investment (@ $5k per/school) |
| --- | --- | --- |
| Atlanta | 15 | 75,000 |
| Washington D.C. | 24 | 120,000 |
| Seattle | 10 | 50,000 |
| San Diego | 38 | 190,000 |
| Denver | 19 | 95,000 |
| Houston | 116 | 580,000 |
| Dallas | 45 | 225,000 |
| New York | 25 | 125,000 |
| Total | 292 | $1,460,000 |
International Tour Needs
During a tour, we need funding for the following items:
• Air Transport for Travel Team
• Buses to transport the children
• Venue locations and chairs for the students
• Transportation of the team to venues
• Hotel stays for the team
• Meals for the team
• Giveaways for the students, e.g. notebooks, bracelets, etc.
• Miscellaneous supplies, e.g. in-country cell phone, etc.
• Printed Materials, e.g. banners
• In-country transportation of team, e.g. 12-passenger travel van and driver
• Rental of projector screen, speakers and amplifier
Sample Tour Budget (5 Events/1 Week)*
| Item | Amount |
| --- | --- |
| Flights | 6,000 |
| Hotel | 5,000 |
| Food | 2,500 |
| Buses | 4,000 |
| Chairs | 2,500 |
| Venue | 5,000 |
| Printed Materials | 6,000 |
| Miscellaneous (gas, equipment, giveaways) | 4,000 |
| Total | $35,000 |
*Prices will vary based on current prices of hotel, flights, gas, etc. as well as length of tour and number of events. This sample is based on previous costs.
International Sponsor Packages:
Onboard Package $3500
• Sponsor logo at beginning of each tour episode featured on Welcome to the Family reality show
• Logo featured on PowerPoint slide thanking sponsors at each event
• Logo featured on tour banner
• Logo featured on recap video and mention as a U.S. sponsor
• Distribution of marketing materials at each event (provided by sponsor)
Team Tour Package $7000
• A 30-second commercial spot at each event (provided by sponsor)
• A slider spot on each tour episode featured on Welcome to the Family reality show
• Logo featured on PowerPoint slide thanking sponsors at each event
• Logo featured on tour banner
• Logo featured on event booklets
• Logo featured on recap video and mention as a U.S. sponsor
• Prize giveaway at each event courtesy of sponsor (provided by sponsor)
• Distribution of marketing materials at each event (provided by sponsor)
International Package $10,000
• A 1-minute commercial spot at each event (provided by sponsor)
• Giveaways to each event (provided by sponsor)
• Banner hung at each event
• Logo featured on event booklets
• A 15-second spot on each tour episode featured on Welcome to the Family reality show
• Mention on interviews thanks to our sponsor
• Sponsor logo featured on team uniform t-shirts
• Logo featured on recap video and mention as main U.S. sponsor
• Logo featured on promo commercials for the tour
• Distribution of marketing materials a each event (provided by sponsor)
• Twitter mentions on tour daily updates and #hashtags from MMT Team social media posts
• Mention on U.S. and in-country Press Releases